glass cutting machine
1. Basic principles:
Its working principle is to convey the cut glass by conveying belt to worktable, automatically input the position of glass through photoelectric scanning system, and then the cutting head with Diamond Wheel on the cutter holder moves along X and Y directions respectively by program control,cutc the sheet. CNC motion controller is used in the control part of the machine, and advanced AC servo motor is used in the drive part.
2. Equipment Composition:
Automatic Cutting table: It consists of chassis mechanism, beam mechanism, worktable mechanism, cutting knife mechanism, conveying mechanism, photoelectric scanning positioning mechanism and electrical control system.
3. Detailed working steps:
Refer to "Instructions for the Use of Fully Automatic Glass Cutting table"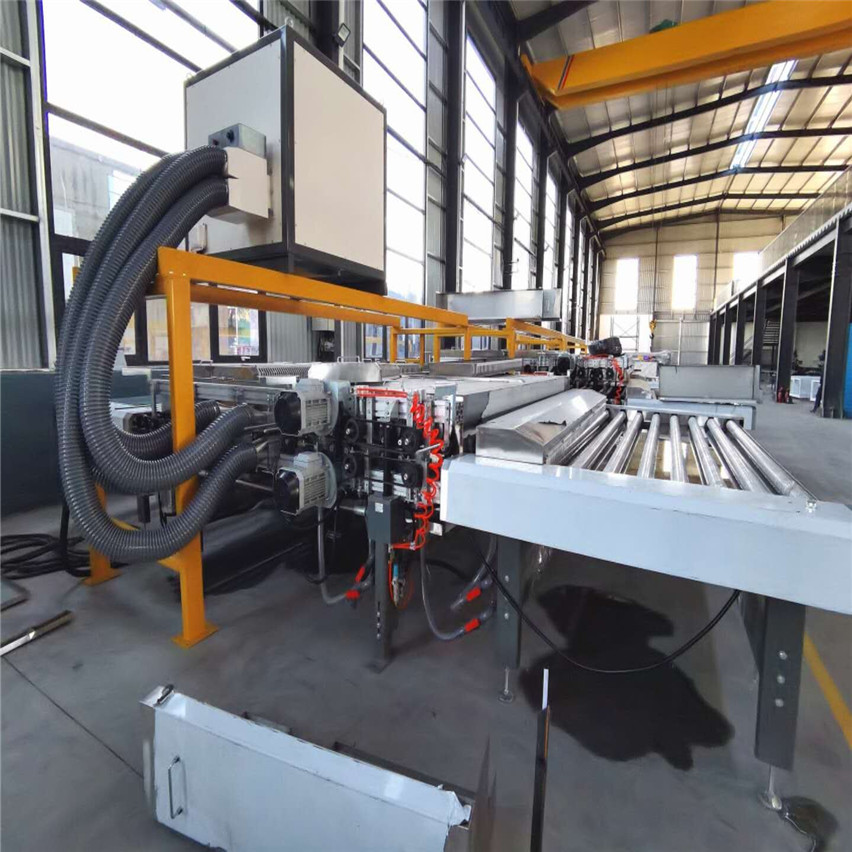 4. Equipment performance:
1,The chassis material is welded and formed by the national standard manganese-containing section bridge steel (Q345A) after aging treatment. The comprehensive mechanical properties, plasticity and welding properties of this kind of steel are good. The frame is processed as a whole, and the stability and accuracy of the equipment are greatly improved by tempering aging treatment to ensure the stability of the product. After special rust removal process, the surface rust spots and oxide layer are removed. The top coat is sprayed with high-grade epoxy primer and the top coat is sprayed with high-grade automobile paint.
2,Through the analysis of professional structure software, the equipment ensures the stability, dynamic balance, mechanical strength to achieve the most perfect match, and ensures that the structure of the table is not deformed.
3,The device has one key reset function. It can complete all the preparations before starting automatically by clicking on the touch screen, which greatly improves the work efficiency.
4,Reasonable arrangement of integral cables and gas pipes and complete sealing
5,High-speed silent linear guide is adopted for guide rail, which has high cutting accuracy and low noise.
6,Advanced Japanese Ankawa servo motor is used in the driving part, which makes the equipment reliable, error small and efficient.
7,Japanese SMC proportional solenoid valve is used for cutting rice. The pressure is automatically adjusted according to the glass thickness. The cutter head rotates 360 degrees, and the upper and lower buffering cutter cuts (any straight line and all kinds of special shaped glass can be cut accurately).
8,The knife head is equipped with knife protection function. If the knife head falls outside the glass or the glass gap, the program stops automatically, effectively preventing damage to parts and glass.
9,Double motor high speed drive (large inertia Yaskawa servo) ensures cutting speed and fluency
10,Conveyor device, synchronous automatic transmission device, convenient for glass upper and lower transmission, frequency conversion speed regulation, stable and easy to optimize the transmission speed
11,Positioning device, photoelectric scanning positioning system
12,Compensation function, tool eccentricity compensation, clearance compensation, pitch compensation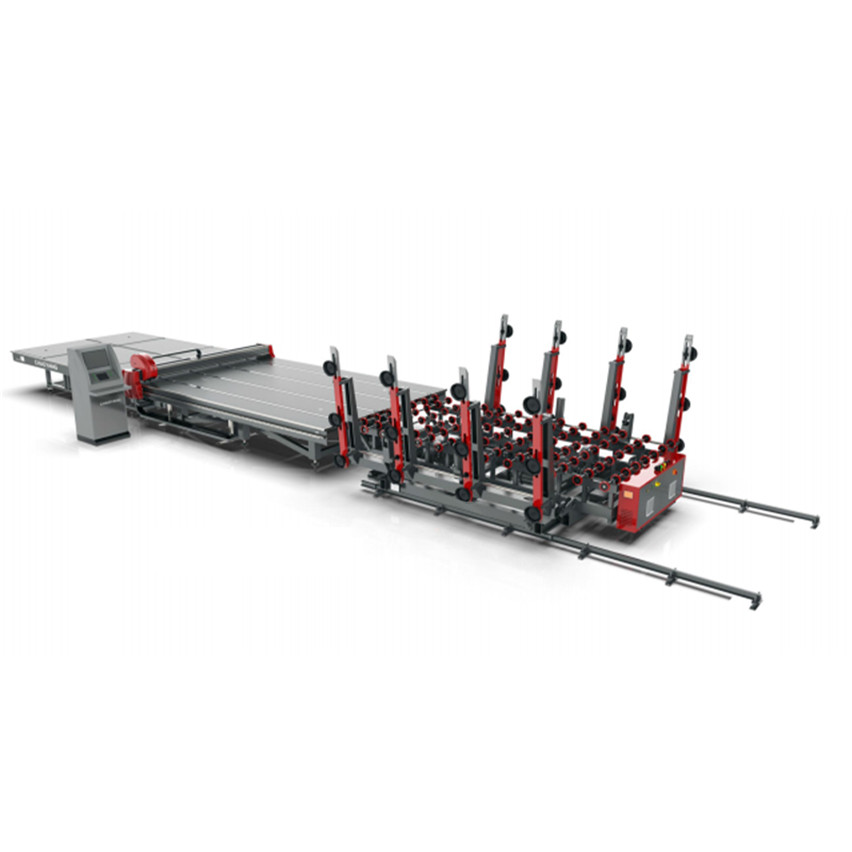 2) 、Guideway: FUJUN;
3) 、Rack/Gear: RUIAN;
4) 、Knife wheel/holder: Bowler, Germany;
5) 、Table: Imported industrial felt;
、Table board: waterproof high density board;