Industrial Coated Golden Synthetic Diamond RVD Powder    Product Description Coated diamond is divided into Electrolytic and chemical plating. It includes Ni coating, Cu coating, Ti coating. Coated diamond effectively increase holding force between diamod and bonding, reduce thermal shock,  protect diamond against oxidation and graphite, lengthen product lifetime.  
  Functions   Electroplating Nickel products mainly used in resin bond products with dry and wet abrasives, effectively improve the holding force, with good thermal stable ability, avoid carbonization in high speed cutting. Ni coated diamond powder with 56N, 30N, 10N and the coating also can be made according to your requirements.   Chemistry plating Nickel products mainly used in bond products with dry and wet abrasives, no external current condition, deposite metal on diamond surface by process of self-catalytic reactions ,form the thickness  and denstity of nickel-plated.   1), cu(copper) coated diamond    In high temperature sintering and high temperature grindings,coating for the diamond on isolation to protect,prevent the occurance of graphitization,oxidation or other chemical change,keep the own quale of the diamond,improve the effect of products.   Applications:Suitable for metal or vitrified bond products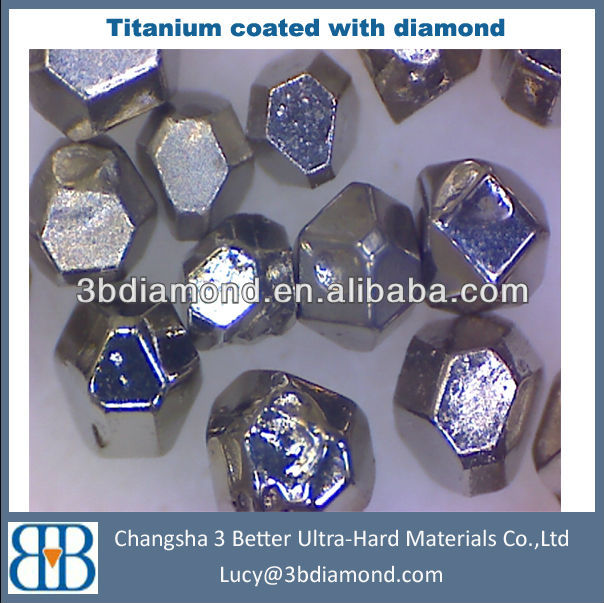 2),Nickel Coated With Diamond   From grinding heat after caoting buffer funcation,ans then to the contact with agglutinant,which can be aganist burning -out as the high temperature impact from the moment,retard the speed of diamond grains off,maintain the holding force of the abrasive ,with execellent thermal conductivity.   Application:Appropriated for resin bond materials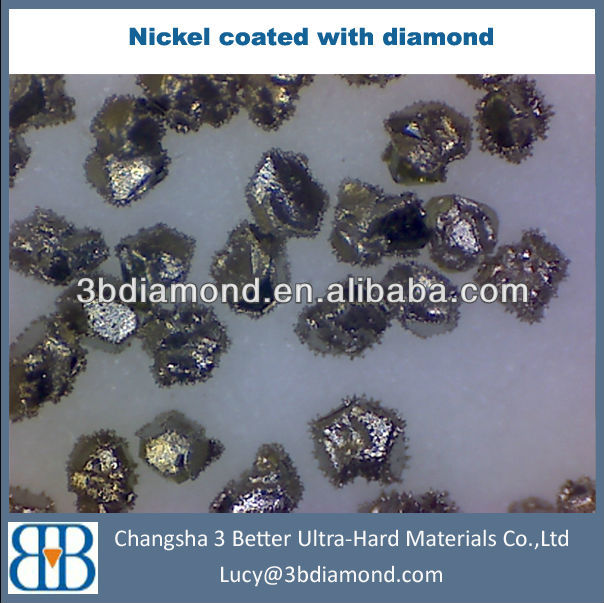 3),Cu(copper) Coated with diamond   Strong corrosion resistance,high strength ,suitable for deep drilling thus easily into the underground,copper sheet will not burst and fall off by inreasing mechanical holdding force of the diamond and reduce heat damage,can effectively improve the tools use life.   Application:Apply to the bond products ,especially suitable for soil strong corrosion places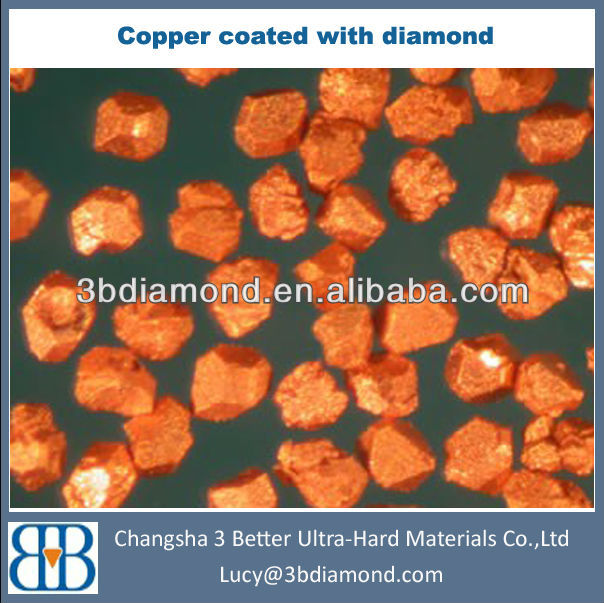 4),Titanium Coated with CBN   High grinding efficiency ,high durable degree,easy to trim,ceramic bonf materials has the good chemical stability ,heat resistance,oil resistance and erosion of Acidproof Alkali,can adopt to all kinds of grinding liquid   Application:Suitable for vitrified and high temperature metal bond materials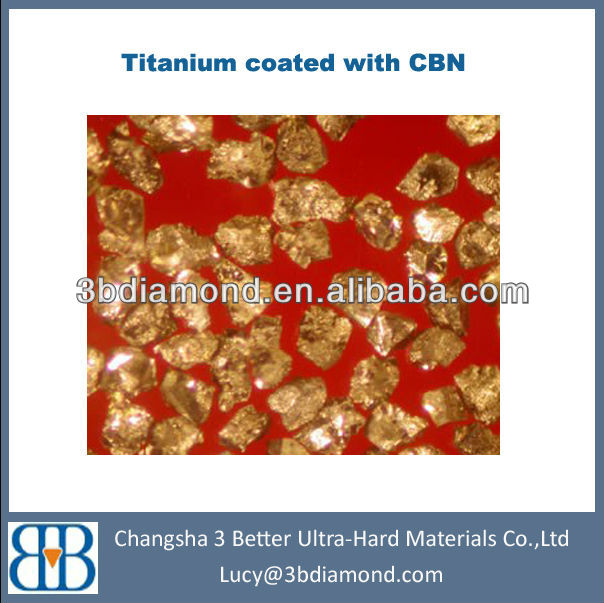 5),Nickel Coated with CBN   Nickel layer can expedite bindingability between the CBN single Crystal and the lire body,extend the service life oftools,also can improve the holding force,protect the diamond from oxidation,and protect erosion ofdiamond graphitization   Application:CBN Nickel Plating is applicable for resin bond products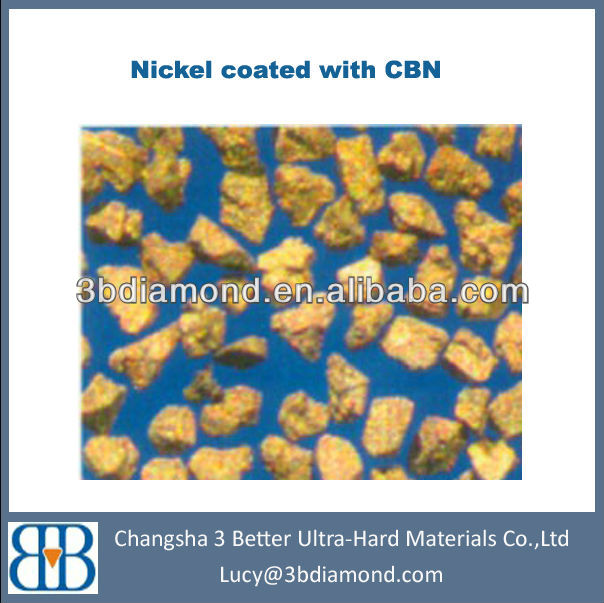 Contact us if you need more details on synthetic diamond rvd powder. We are ready to answer your questions on packaging, logistics, certification or any other aspects about coated diamond、industrial diamond powder. If these products fail to match your need, please contact us and we would like to provide relevant information.